Imagine what if in today's time, some of your client or colleague asks you to communicate via post-mail instead of email? Just imagine the speed of communication and the ordeal of posting and receiving the post mail back and forth. I am pretty sure you won't do it because you can easily send an email with any handy device.
What Does Streamline Schedule Mean?
Having a streamlined schedule means you have a pre-planned schedule of meetings and appointments with zero conflicts between two meeting timings and mismanagement. A streamlined schedule gives clear information about your availability and absence for appointments to have a streamlined workflow system without wasting the time of both parties.
Managing and scheduling meetings manually is a time-consuming and arduous task. Traditional scheduling methods involve endless back-and-forth emails, missed opportunities, and appointment conflicts. Such mismanagement could adversely affect your professional as well as personal life.
How to Streamline Meetings?
You need to have a planned schedule in your calendar to streamline meetings. Whether it's a one-on-one meeting or group meeting you need to give a clear idea about the date you are available along with your preferred time slots. To arrange a team meeting users can vote in the poll to fix the time slot for multiple participants to decide a preferred time as per the availability and votes.
While handling the streamlined scheduling process traditionally there is a chance of mistakenly scheduling two meetings at one time or a single meeting at a time when you are not available.
For instance, suppose you are having a social function to attend next week and you mistakenly fix a meeting with your client or manager. Now, how will you come out of such a situation created by you only? To avoid such situations you need to be extra cautious or you can do it by using an automated meeting scheduler software like 'Calrik'. It helps you make the scheduling process hassle-free and simple by making the advance calendar of your availability.
Calrik is a groundbreaking and promising SaaS (Software-as-a-service) product that has become the talk of the town after its launch as an efficient solution to meeting scheduling problems. Whether you want to streamline meetings or want to have a streamlined workflow system, Calrik is all set to provide you with a convenient and efficient streamlined scheduling process with its contemporary advanced features and user-friendly interface that too Free Forever! Calrik jointly offers a blend of features provided by Doodle and Calendly- like Doodle, Calrik offers a poll feature that allows the team to vote for the preferred time slot and a user-friendly interface like Calendly!
Benefits of Meeting Management Solution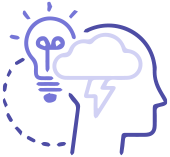 Intuitive Interface:
Calrik offers seamless accessibility and navigation with its user-friendly interface for users having different technical proficiency. With a clean and intuitive design, Calrik simplifies the entire streamlined scheduling process and creates a streamlined workflow system.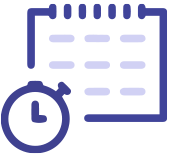 Smart Scheduling:
Calrik's intelligent algorithm analyzes participants' availability, time zones, and preferences suggesting the most suitable meeting slots for the users and participants. Bid adieu to the endless back & forth email chains, it's a time to say hello to effortless scheduling.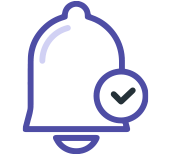 Instant Notifications:
Automated email notifications sent to participants, eliminates the need for manual follow-ups and provide a perfect solution to meeting scheduling problems. Reminders, confirmations, and updates can be sent directly to the user's inbox, keeping everyone in the loop and curbing missed appointments.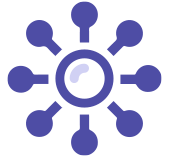 Integration Capabilities:
Calrik seamlessly integrates with popular calendar platforms, such as Google Calendar and Outlook, ensuring a smooth transition for users. It allows users to sync their existing schedules effortlessly and helps them to avoid double bookings.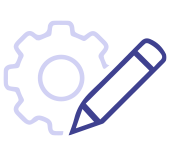 Customization Options:
Calrik allows users to tailor it as per their requirements making the experience more personalized. Users can set meeting duration, and buffer times and select preferred meeting locations. Calrik provides multiple choices to the users to select online platforms to align with their individual preferences like calendar integration from Google Calendar or Outlook and meeting platforms like Zoom, Google Meet, or Skype.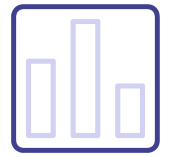 Polls:
Whether it's a webinar or virtual meeting or a group meeting in the office, Calrik allows participants to vote for their preferred time slots. This will help users to organize a meeting having multiple participants in a more organized way and select their preferred time slot as per their availability. Calrik offers effortless solutions to meeting scheduling problems for maintaining a streamlined workflow system.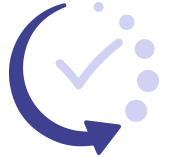 Availability:
With Calrik, users can customize and manage their calendars according to their availability. Calrik's dashboard won't show a time slot of the date you won't be available to the users giving them clear information about your availability for an appointment. With such advanced features, Calrik will help professionals from diverse industries to maintain a streamlined workflow system and streamline meetings.
Final Words
Professionals belonging to any industry require streamlined meetings to increase productivity and maintain a streamlined workflow system. Calrik is an impeccable solution to appointment scheduling problems that simplifies the complex process of streamlining the schedule. With its advanced features and user-friendly interface users can control and manage their availability on different dates and multiple slots making the meeting scheduling process easy for users and participants.
Struggling to streamline your meetings and appointments?
Related Articles
5 Strategies for Effective Group Scheduling with Calrik
In the intricate landscape of modern business operations, the challenge…
Seamless Scheduling through CRM Integration: A Deep Dive
The significant impact of CRM integration becomes evident as it…
Top 10 Tips to Keep Your Calendar Organized Like A Pro
Did you know that a staggering 75% of professionals believe…